Small Homeowner Help!
Equity Loan Scams and Mortgage Traps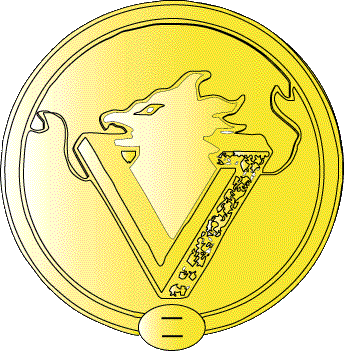 Click here for the Rent Wars online forums. You can ask questions about your situation and compare notes with others.
If you would like email notification of updates signup at the bottom of the page.
Ten Warning Signs:
1. Door to Door Solicitation
2. Home Improvement Contractor arranges financing.
3. Monthly loan payments too high for your income.
4. Excessive interest rates, high broker's fees and other settlement costs.
5. Balloon Payment
In a balloon loan, even if you make all monthly payments for several years, you will have to pay nearly half the entire amount of the loan at the end of the term. You will lose your home if you do not make this lump payment, even if you made all your other payments until that time.
6. Offers of debt consolidation
If you dont pay other bills, you will not lose your home. But if you have them "consolidated" into a mortgage loan, your failure to pay will result in the loss of your home.
7. Lender insists on refinancing lower interest loans
8. False information on loan application
If the broker makes your income appear higher than it is you will not be able to afford the loan. If the broker asks you to produce false documents to make your income appear higher, do not agree to do so. This is illegal and you can go to jail in addition to losing your home.
9. Repeated offers to refinance
Repeater refinancing, or "loan flipping", can greatly increase your mortgage debt. The lender charges fees and costs each time you refinance, and you may also be charged hidden penalties on the old loans each time you refinance.
10. Misrepresentations
Be aware that the lender, broker, contractor, and attorney often work together to rip you off.
How to Protect Yourself
Seek out alternative resources to a high rate mortgage.
Never agree to a loan if you don't have the income to make monthly payments.
Never agree to a loan from a door to door salesman, contractor, or telemarketer.
Shop around for the best loan. Beware of mortgage brokers who tell you there are no other options.
Don't let yourself be pressured.
Get a second opinion. If possible, get free counseling from an independant attorney or non-profit group.
Get copies of all documents and dont sign anything you dont understand.
Don't sign anything with blank spaces.
Don't agree to "consolidate" your debts into a mortgage or to refinance lower interest loans.
Use the law to your advantage. You have the right to cancel the loan up to three days after the closing. If you have second thoughts immediately after signing there is still time to get a second opinion and get out of a bad deal.
Before hiring a contractor, verify that he is licensed by calling the Department of Consumer Affairs at (212) 487-4444 or the Better Business Bureau at (212) 533-6200.
Information adapted from the City-Wide Foreclosure Taskforce.
Click here to receive update notices by email.