Tenant Help!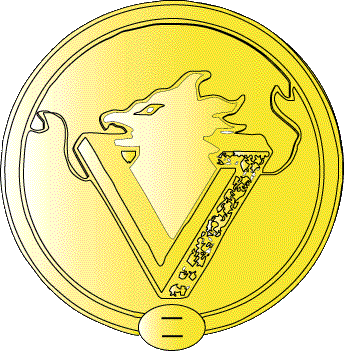 Click here for the Rent Wars online forums. You can ask questions about your situation and compare notes with others.
If you would like email notification of updates signup at the bottom of the page.
Heat Requirements
From October 1st to May 31st
6am - 10pm If outside temperature is less than 55 degrees, inside must be more than 68 degrees.
10pm - 6am If outside temperature is less than 40 degrees, inside temperature must be more than 55 degrees.
Call 311 to register a complaint and request an inspection.
What to do if you are sued in Housing Court
........Someday this section will feature Ronin's tips for fighting in court and his guide to bringing your housing related issues to the cleaner Federal Courts (if appropriate), but until then he offers this advice:
Always, absolutely always, submit a written answer in the slimy Housing Court. In Manhattan they give out a form for this, make sure to clearly highlight your affirmative defenses. In Brooklyn, they will refuse to accept written answers from "non-attorneys". This is illegal, but the way around it without a fight is to tell them to attach your pre-prepared answer to their "oral answer" form and check other answer and have them write in "See attached verified answer."

ALWAYS HIGHLIGHT YOUR AFFIRMATIVE DEFENSES. Affirmative defenses are things like, no heat, no hot water, overcharges, and harassment.

Go to the Rent Wars online forums and post a help request. You will get a response within 5 days.

Go to Tenant.net (http://www.tenant.net) for more advice on Housing Court. They are simply the best advice site for pro se tenants. They feature decisions, guide books, and statutes. It is an equalizer and a fantastic resource. Once our how-to guides are posted, we will show some of our tips for how to use Tenant.net to maximum effect along with other online legal resources. (Our first guide should be up someday). Another helpful site is the City Wide Task Force on Housing (http://www.cwtfhc.org) website which includes information for tenants in multiple languages and has online copies of the information distributed in court at their Housing Information Tables.

Get interactive help from tenant advisors: Met Council, 1:30pm to 5pm, Mondays and Wednesdays, (212) 979-0611. City-Wide Task Force on Housing, 2pm to 5pm, Monday through Friday, (212) 982-5512, FAX (212) 982-3036

Listen to Housing Notebook every Monday from 8pm to 9pm on WBAI, 99.5FM. The host, attorney Scott Sommers of the Met Council, often fields questions from his call-in listeners.

Watch every episode of Rent Wars News and use the Rent Wars online forums to let us know about abuse by court personnel, marshals, landlord attorneys, etc. Watch the animated Rent Wars: Ronin to learn about law while being entertained.

It is a good idea to get help from several sources and to compare them as well. Often the advice of two or more is more complete than any one source.

Last but not least, consult a tenants lawyer. Even if you can't afford to hire a lawyer to represent you, you would most likely greatly benefit from a consultation with an attorney that is familiar with tenant law and who could review your case and advise you. Limited legal services are also available for certain poor people free of charge. Click here for a list of attorneys and advice on how to select and keep a lawyer.

If you are unable to have an attorney represent you, procedural advice from the pro se attorneys who work in the court house. They are generally not allowed to advise you on the substance of your case, but they can help you navigate the maze of the courthouse and figure out what papers you need to file. One big disadvantage is that they usually have long lines of other tenants seeking help.
Click here to receive update notices by email.